Welcome!
The lake-side camping site Vier Jahreszeiten – Camping – Biggesee hardly leaves a wish unfilled with its perfect location next to the

forest and lake

. You can create your own unique holiday – making it as relaxed and peaceful, or active as you want!
Liebe Gäste
aus aktuellem Anlass ist die Rezeption derzeit nur von 9-13 Uhr geöffnet.
Zur Minimierung des gesundheitlichen Risikos unserer Gäste und Mitarbeiter werden wir der Empfehlung der Bundes- und Landesregierung Folge leisten und unsere touristischen Kapazitäten schließen.
Für alle Reservierungen im Zeitraum bis zum 19. April werden wir geleistete Anzahlungen auf Ihrem Gastkonto gutschreiben. Bitte senden Sie uns hierzu eine kurze Stornomitteilung per E-Mail (bitte nicht per Telefon). Die Beträge können gerne zu einem beliebigen Zeitraum in diesem oder nächsten Jahr kostenfrei umgebucht werden. Sofern Sie eine Rückzahlung wünschen, schreiben Sie uns bitte an, damit wir das Vorgehen mit Ihnen besprechen können.
Voraussichtlich werden wir unseren Betrieb ab Montag, den 20. April, ggf. ab Donnerstag, dem 30. April wieder aufnehmen und im Rahmen der dann geltenden Bestimmungen auch unser Sport, Freizeit- und Animations- und Gastronomieangebot wieder anbieten können. Änderungen hierzu werden wir umgehend auf unserer Homepage sowie Facebook veröffentlichen.
Für alle Reservierungen im Zeitraum nach dem 19. April gelten zur Zeit die regulären Stornierungsbedingungen unserer AGB. Sofern Sie hier stornieren möchten, senden Sie uns bitte eine E-Mail an biggesee@freizeit-oasen.de (bitte nicht per Telefon).
Wir halten Sie auf dem Laufenden und geben alle Informationen umgehend weiter.
Sobald wir wieder für Sie da sein dürfen freuen wir uns auf Ihren Besuch.
Bitte bleiben Sie gesund!
Ihr Team von Vier Jahreszeiten – Camping-Biggesee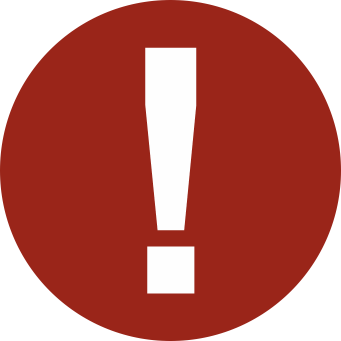 Wichtige Hinweise für unsere Mieter von Dauerstellplätzen
Bezüglich der Nutzung Ihres Dauer-Stellplatzes auf den Freizeit-Oasen möchten wir Sie gern auf das BVCD-Merkblatt vom 25.03.2020 hinweisen.
Bitte beachten Sie in diesem Zusammenhang, dass Sie selbst zurzeit keine touristischen Dienste/Übernachtungen vornehmen dürfen. Ebenfalls ist Ihrerseits das Kontaktverbot einzuhalten. Das Aufsuchen zur Pflege Ihres Stellplatzes sollten Sie im eigenen Interesse auf ein Minimum beschränken.
Wir bedanken uns für Ihr Verständnis und hoffen, dass für uns alle diese "außergewöhnlichen" Umstände schnell vorbeigehen werden."
Arrangements
In addition to our well known "Easter Arrangement" and the "Christmas and New Year's Eve Arrangement" we also have new offers in spring and autumn!
Discover your perfect offer here!
360 degree panoramas
New panoramic pictures and virtual tours gives you very detailed impressions of our beautiful camping ground.
Take a look around!
Naturlodge – a special (nature) experience
Enjoy an extraordinary overnight stay in our cozy naturlodges.
The naturelodge offers space for 2 adults and 2 children up to 14 years old. They are well insulated and, thanks to electric heating, perfectly suitable for your holidays, even in the winter.
Arrive and feel at home.
Animation- & Kids-Club
During the holiday periods, the campsite "Vier Jahreszeiten – Camping Biggessee" offers a wide variety of entertainment.
Bath island
The floating island allows all bathers an easy entrance into the water; it is equipped with ladders and ramps. Other facilities include slides and the Blob base that allows the visit to become an unforgettable experience. Other floating attractions include trampoline, climbing wall and an action tower that guarantee a great day at the lake.
The lido, floating island and blob base are closed from 15.06 until 30.06.2020 due to the event "Biggesee Open Air". More information can be found here.
Blobbing
It's great fun and one of the biggest thrills you can get on, over and in the water!
One Blob floating in the water a giant air-filled rubber tube! The 'Blobber' sits on one end of the BLOB, the 'Jumper' jumps from a platform on the other end of the BLOB and catapults the 'Blobber' up into in the air!
If you're looking for your perfect campsite
come for a visit!